Visit Palm Springs
Palm Springs, California, nestled in the Coachella Valley, is a renowned desert resort city known for its hot springs, stylish hotels, vacation rentals, golf courses, and spas. With a vintage yet trendy vibe, Palm Springs is celebrated for its mid-century modern architecture, vibrant arts scene, and year-round warm weather. Here's what you should know about planning your next vacation to Palm Springs, CA.

Where is Palm Springs, CA?
Palm Springs is located in Riverside County in Southern California, approximately 107 miles east of Los Angeles. This beautiful desert city lies directly in the Coachella Valley, surrounded by the San Bernardino and Santa Rosa Mountains.

Why People Love Visiting Palm Springs, CA
People adore Palm Springs for its sunny weather, rich cultural history, diverse food scene, and abundant recreational activities. The city's beautiful landscapes, combined with its sophisticated charm, make it a top destination for those seeking relaxation, adventure, or a bit of both. Additionally, Palm Springs is a hub for music and arts festivals, including the world-famous Coachella Valley Music and Arts Festival.
Things to Do in Palm Springs, CA
Palm Springs offers an array of attractions and activities for all tastes.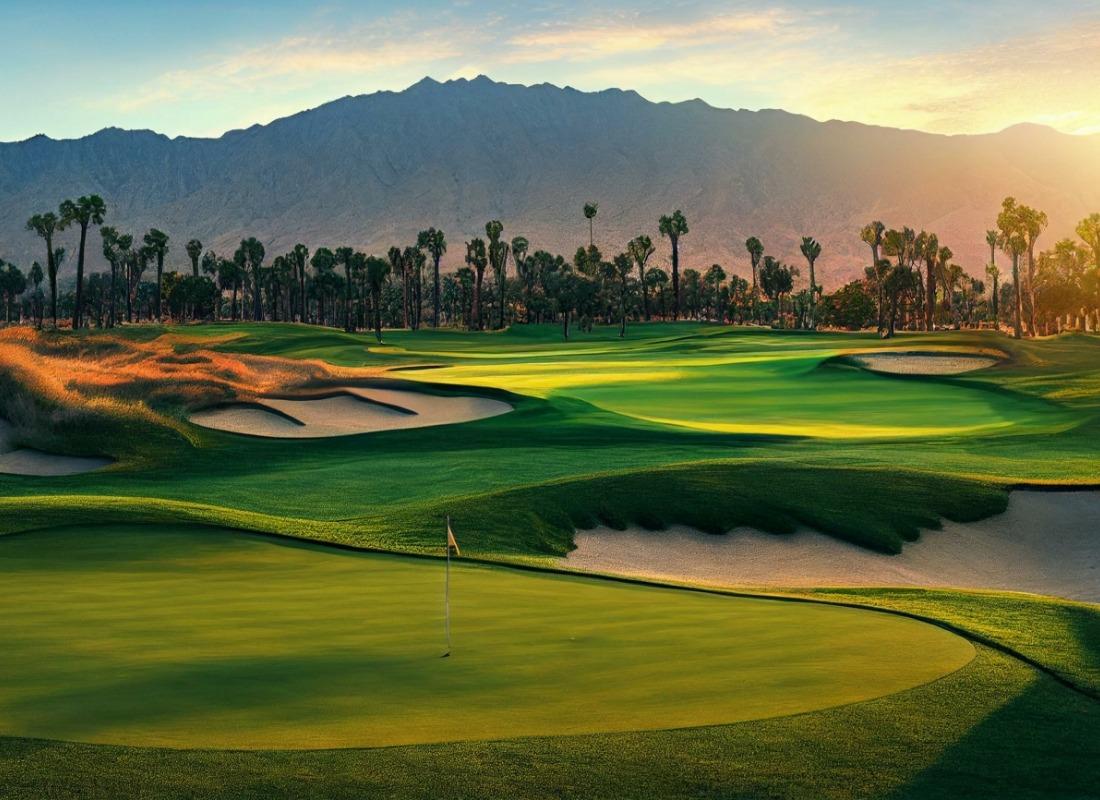 Ascend two-and-a-half miles to Mt. San Jacinto State Park, a pristine wilderness offering hiking in the summer and snow-related activities in the winter.
This popular 2-mile roundtrip hike takes you through beautiful rock formations and desert vegetation, ending at an incredible waterfall and desert oasis.

Discover an impressive collection of art, performing arts, and natural science exhibits.

Discover an impressive collection of art, performing arts, and natural science exhibits.

Take a tour of the Palm Springs Walk of Stars and see the handprints of celebrities who have visited the city.

Dining in Palm Springs
Palm Springs is not just a sun-soaked desert oasis, it's also a culinary hotspot where food lovers can embark on a tantalizing journey through an array of cuisines. This city boasts a vibrant dining scene, from chic eateries serving Californian cuisine made from locally sourced ingredients, to internationally-inspired establishments that add a global flavor. Whether you're looking for elegant dining with mountain views, retro diners with mid-century charm, or food trucks offering quick bites, Palm Springs has a variety of dining options that are as diverse and delightful as the city itself.
Weather in Palm Springs, CA and the Best Time to Visit
Palm Springs has a desert climate with more than 350 days of sunshine per year. Summers can be extremely hot, while winters are warm and mild, making it a popular winter getaway.
The best time to visit Palm Springs is from January to April when the weather is the most comfortable for outdoor activities. This period also coincides with several events and festivals, adding to the city's allure.
Getting To Palm Springs
Getting to Palm Springs is straightforward:
By Air: Palm Springs International Airport (PSP) serves many major airlines, with direct flights from several U.S. and Canadian cities.
By Car: Palm Springs is a 2-hour drive from Los Angeles and San Diego. It's also accessible via Interstate 10 from major cities in the West.
By Train: The Amtrak Sunset Limited route and the Texas Eagle offer services to Palm Springs.
Once in Palm Springs, you can use the SunLine Transit Agency's buses, rent a car or bike, or take a taxi or rideshare service to get around.
Experience the charm, sunshine, and cultural richness of Palm Springs, California. Whether you're seeking relaxation, outdoor adventure, or an arts and music haven, Palm Springs promises a unique and unforgettable desert escape. Book your Palm Springs vacation rental today.