View These Palm Springs & Joshua Tree Rentals Featuring Patio or Balcony
After you've had a day of fun exploring, your luxurious APEK Rentals rental will beckon you home where you can enjoy a cookout, or simply relax on your private patio. Make your next vacation one to remember in Joshua Tree.
Browse these APEK Rentals vacation rentals and book direct today for the best guaranteed rates!
---
Highlights:* Expansive patio with new heated pool and in-ground spa, fire pit, BBQ, outdoor dining area, outdoor shower, turf, lounge area.* 4 bdrms, 3 baths / 4th bdrm is on the side of house upstairs. * Fast Wi-Fi* Fully-equipped modern kitchen* Less than 5-min drive to Downtown Palm Springs, less than 50-min drive to Joshua Tree National ParkThe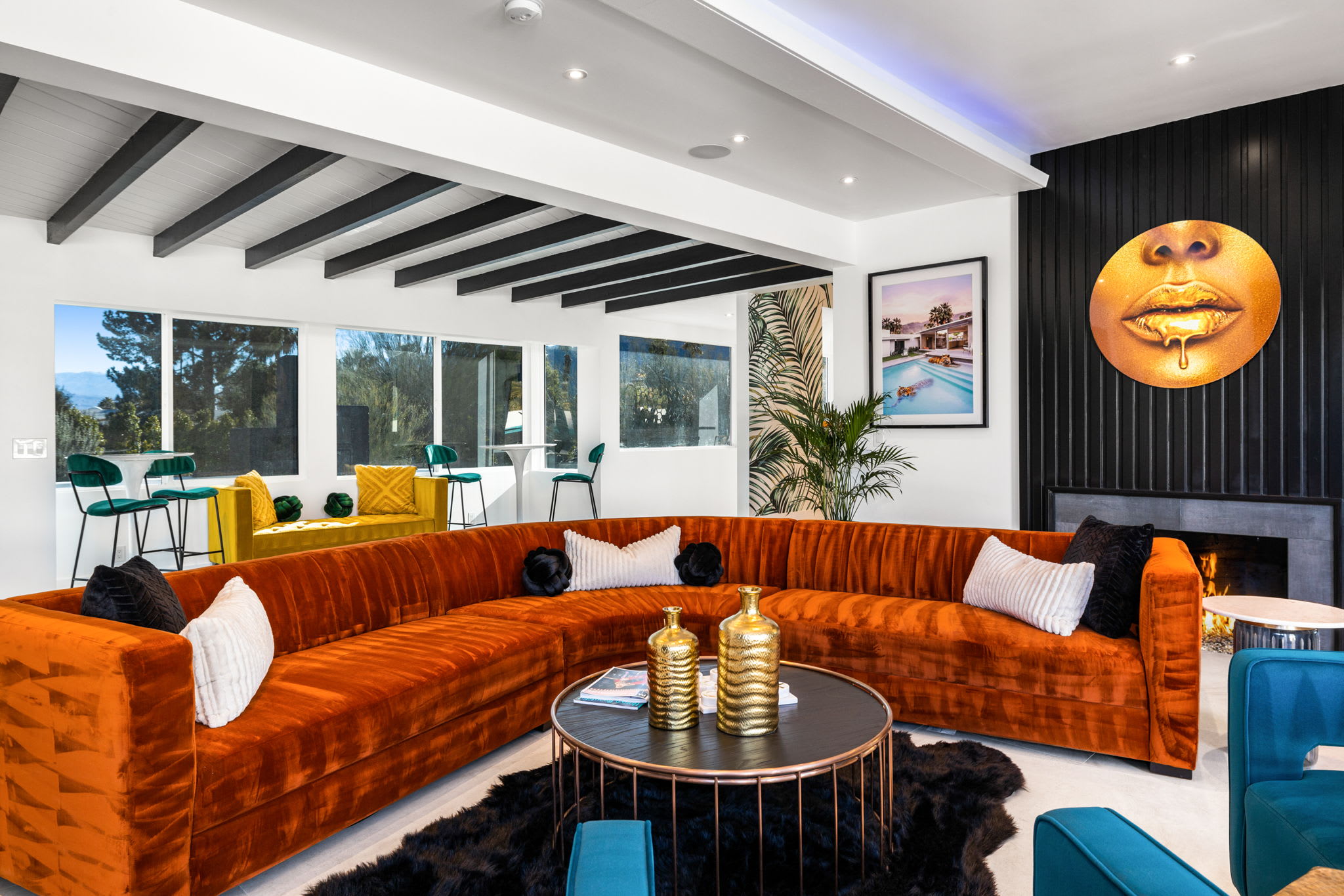 The Escape Island Pool Jacuzzi Private Yard
Highlights:* Expansive patio with heated pool, fire pit, BBQ, outdoor dining area, turf, and lounge area.* 4 bdrms, 2 baths* Fast Wi-Fi & dedicated workspace* Fully-equipped modern kitchen* Less than 5-min drive to Downtown Palm Springs, less than 50-min drive to Joshua Tree National ParkThe Location*  4 minutes drive to a huge variety of restaura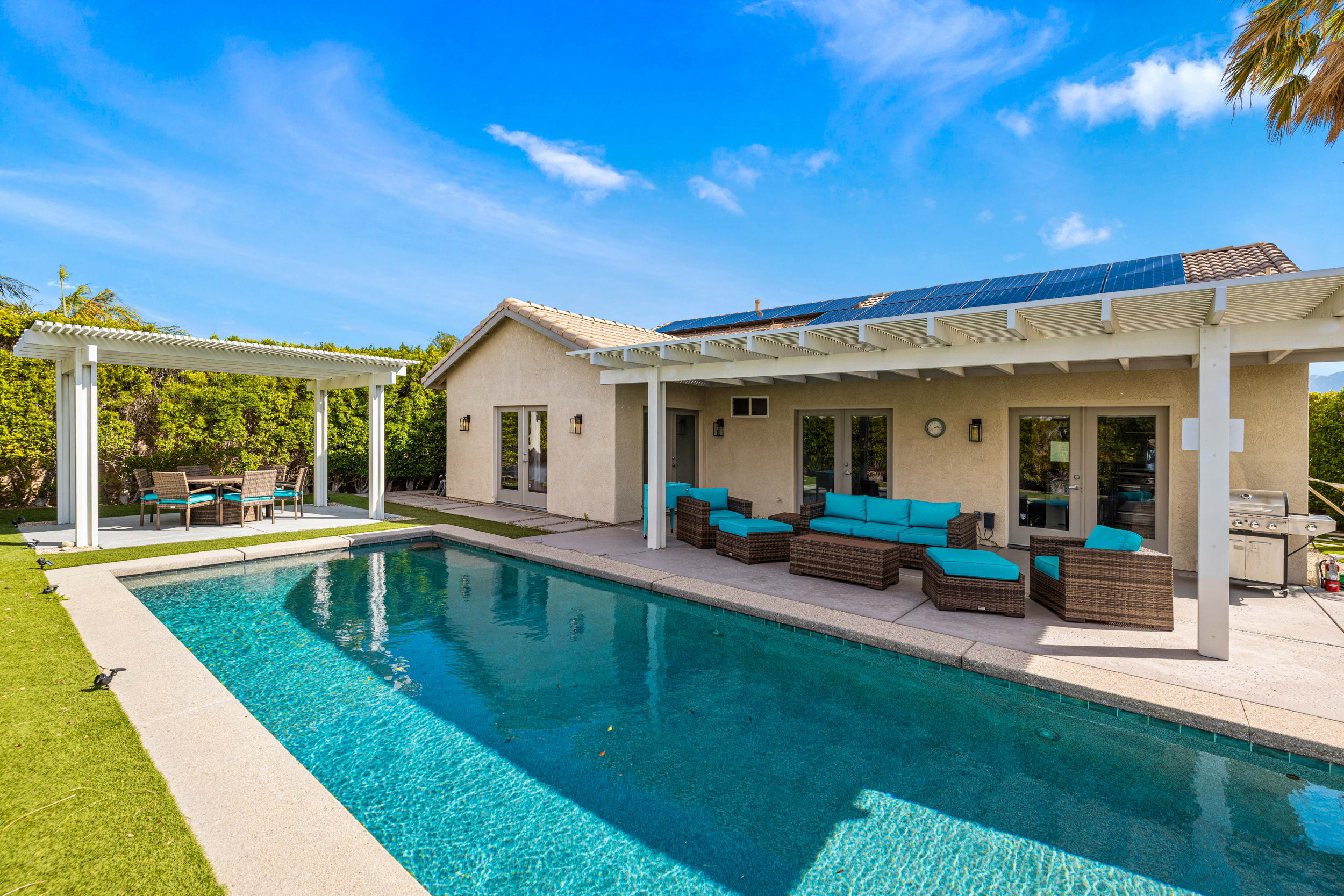 The Bliss House Pool Jacuzzi and Pet Friendly
Highlights:* Expansive patio with heated pool, fire pit, BBQ, outdoor dining area, turf, and lounge area.* 4 bdrms, 2 baths* Fast Wi-Fi & dedicated workspace* Fully-equipped modern kitchen* Less than 10-min drive to Downtown Palm Springs, less than 50-min drive to Joshua Tree National ParkThe Location*  8 minutes drive to a huge variety of restaur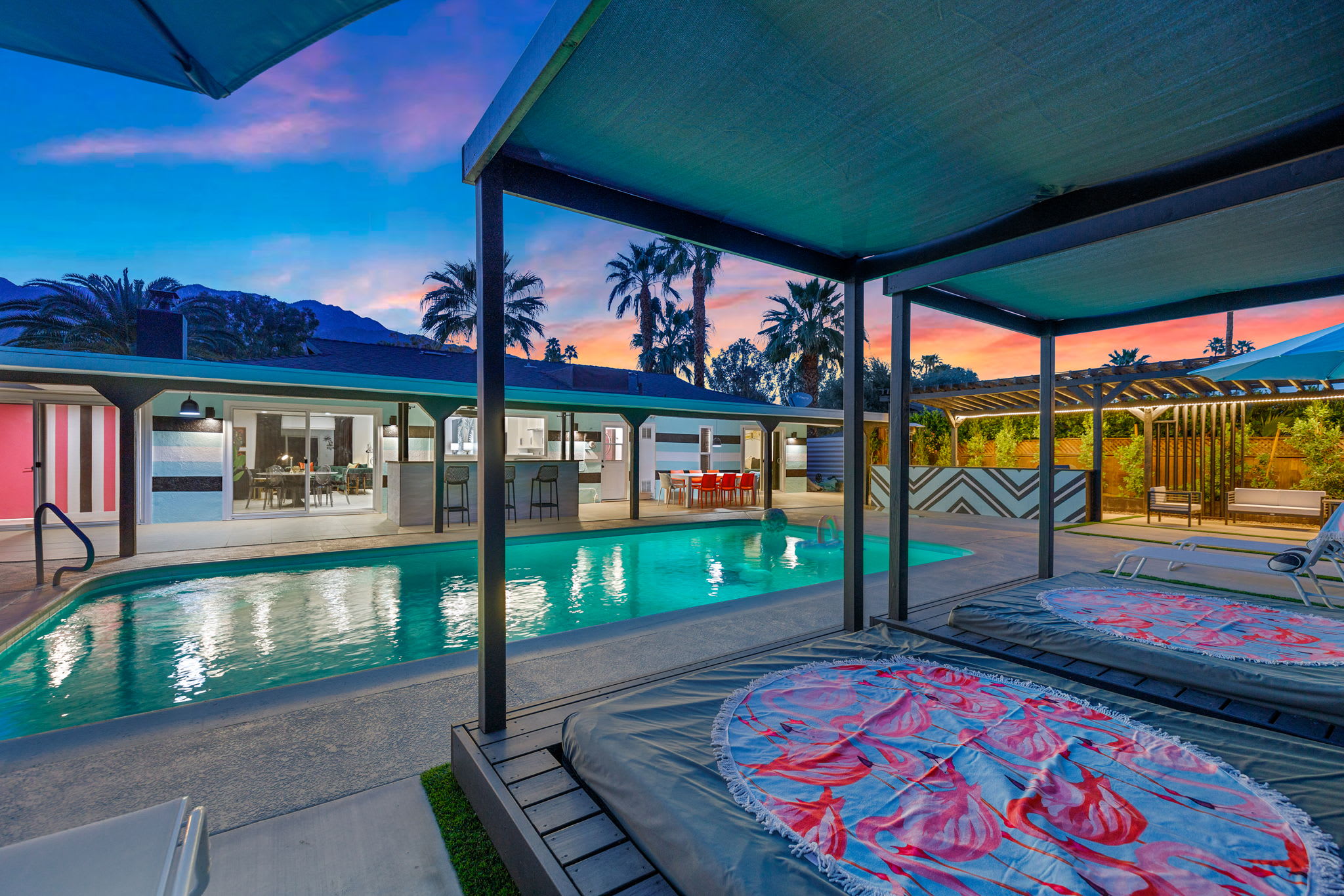 The Ritz Luxury Home with Pool Spa Speakeasy
As you step into this living piece of history, you'll be greeted by the sleek lines, clean angles, and the abundant natural light that makes this home a true oasis. The Steel House seamlessly blends the indoor and outdoor spaces, offering a unique and immersive living experience. Whether you're a design enthusiast or simply seeking a stylish retrea
Wexler Steel House 4 Pool Spa and Grand Piano
Luxurious Living Spaces Both The Ritz and Blush feature four spacious bedrooms and three modern bathrooms each, ensuring that a total of 16 guests can comfortably unwind and rejuvenate in style. The houses are thoughtfully designed with contemporary furnishings and décor, providing a comfortable and inviting atmosphere for your group.There is a tot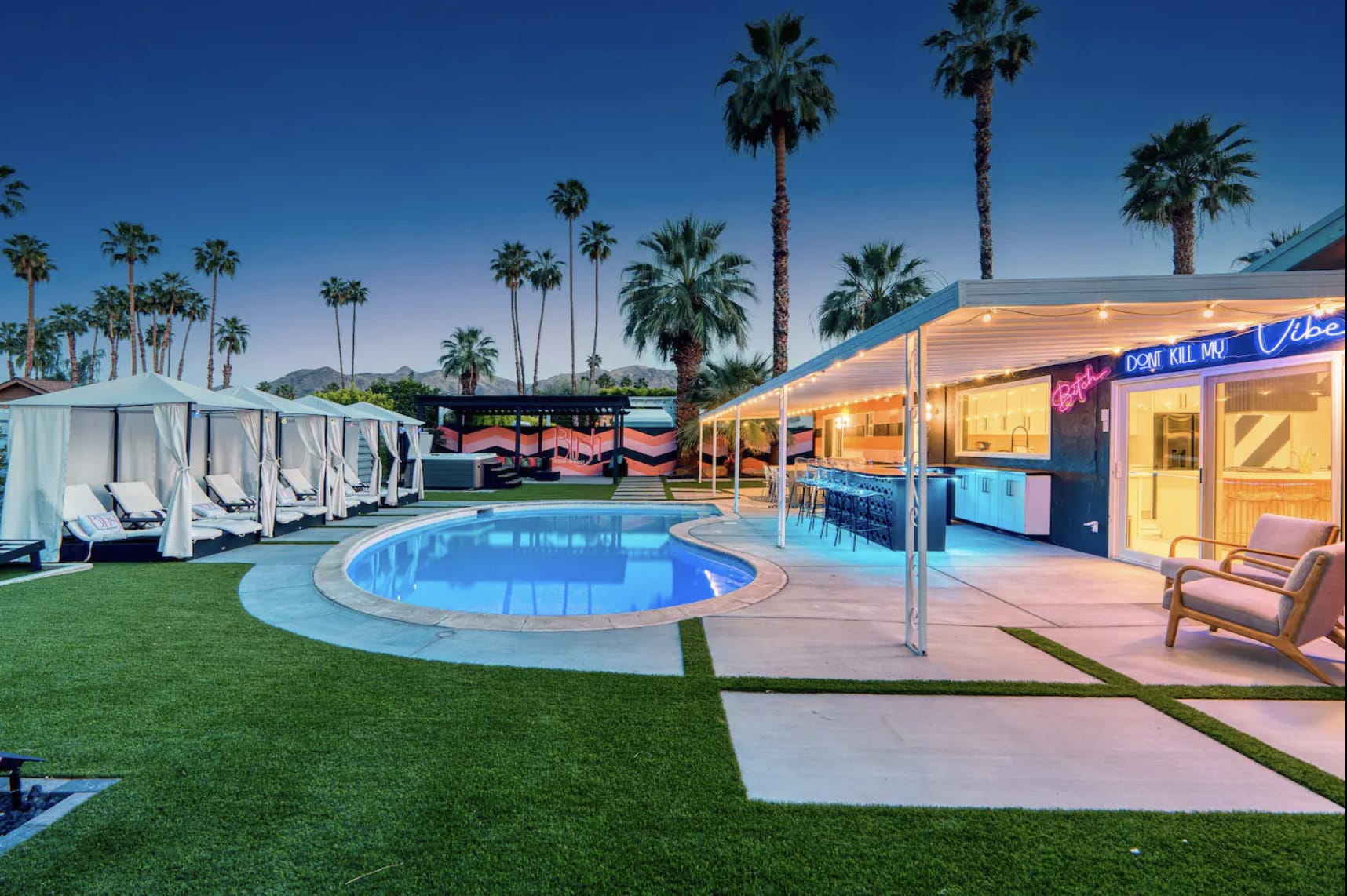 Blush Ritz with Pools Spa Speakeasys
As you step into "The Royal," you'll be captivated by its modern and sophisticated design. The house boasts a spacious and open floor plan, allowing natural light to flood every room. The tastefully decorated living area is perfect for relaxation and socializing, featuring comfortable seating and a large flat-screen TV for your entertainment.The we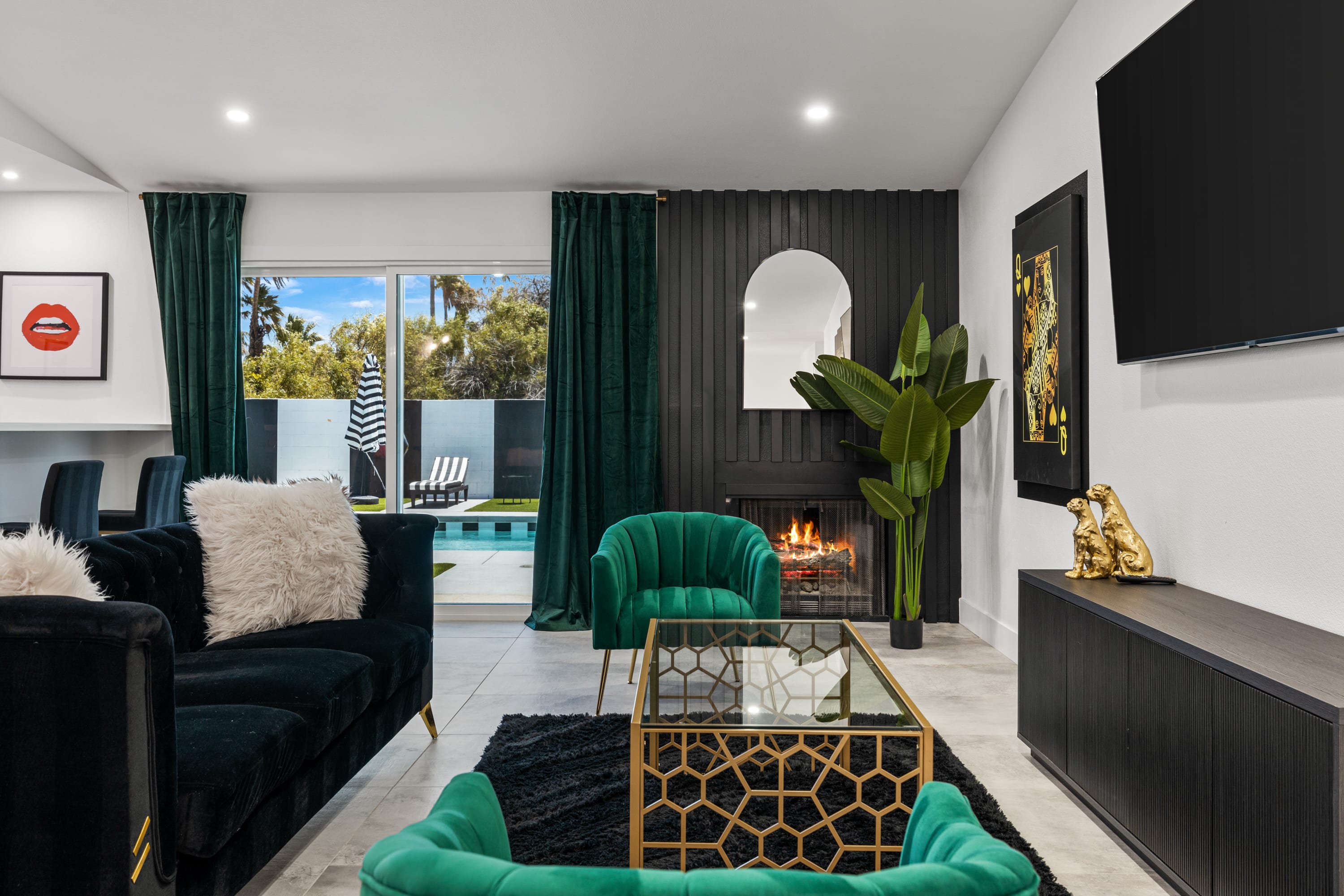 The Royale Pool Jacuzzi and Private Backyard
Highlights:* Expansive patio with heated pool and spa, fire pit, BBQ, outdoor dining area, lounge area.* 3 bdrms, 2 bathsFast Wi-Fi * Fully-equipped modern kitchen* Less than 5-min drive to Downtown Palm Springs, less than 50-min drive to Joshua Tree National ParkThe Location*  4 minutes drive to a huge variety of restaurants catering to all budge
Palm Paradise Pool Jacuzzi Pet Friendly
Highlights:*NO PETS** Expansive patio with heated pool and spa, fire pit, BBQ, outdoor dining area, lounge area.* 3 bdrms, 2 bathsFast Wi-Fi * Fully-equipped modern kitchen* Less than 5-min drive to Downtown Palm Springs, less than 50-min drive to Joshua Tree National ParkThe Location*  4 minutes drive to a huge variety of restaurants catering to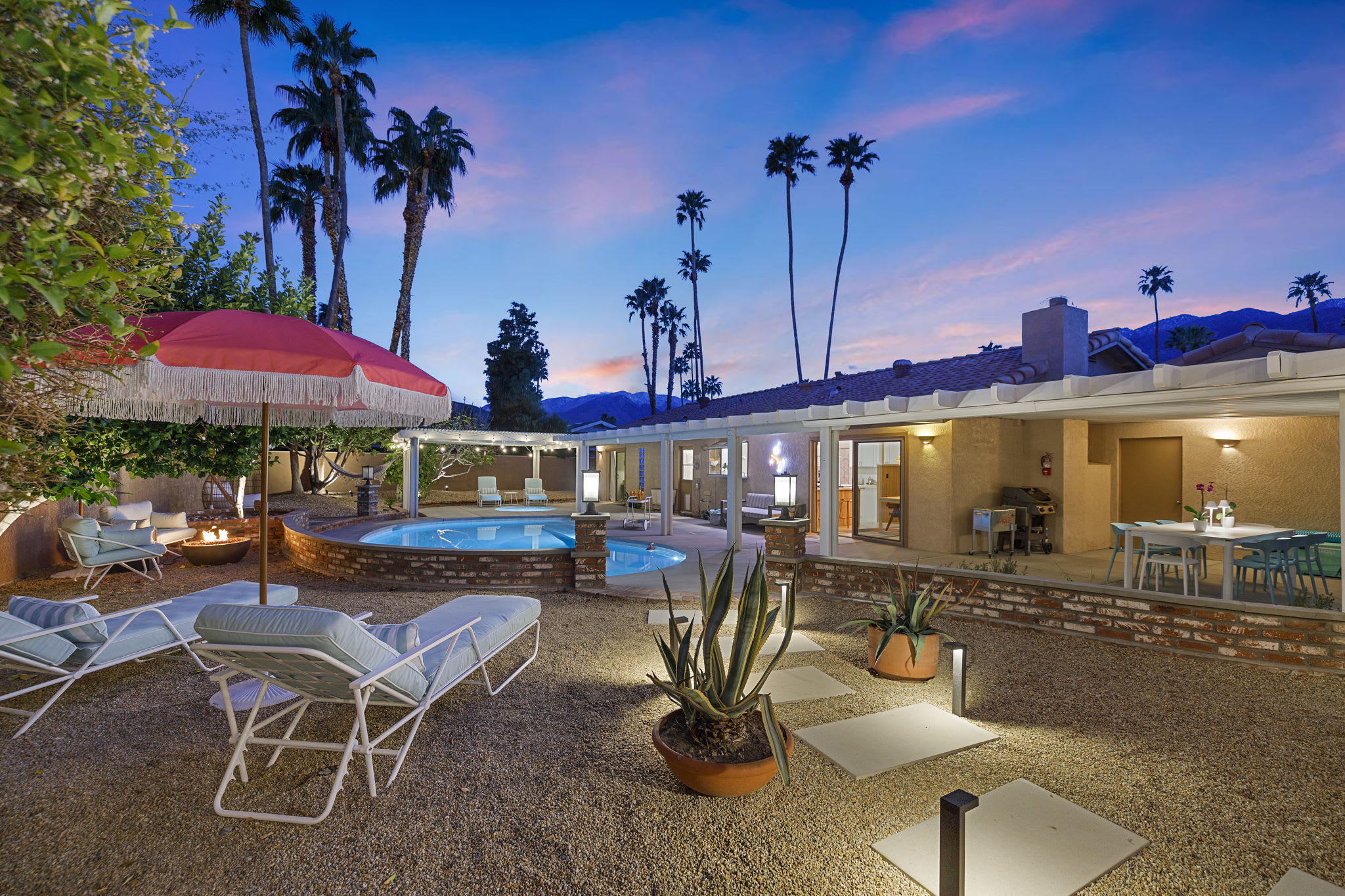 The Fig Ranch Pool Jacuzzi Private Backyard
Highlights:* Expansive patio with heated pool and in-ground spa, fire pit, BBQ, outdoor dining area, lounge area.* 3 bdrms, 2 baths, there is a Sofa Bed in the Living Room* Fast Wi-Fi & dedicated workspace* Fully-equipped modern kitchen* Less than 15-min drive to Downtown Palm Springs, less than 50-min drive to Joshua Tree National ParkThe Locatio
LUX Palmas Pool Jacuzzi and Pet Friendly
Both homes are located within a 5 minute drive from each other.The Beverly home boasts 4 bedrooms, 3 bathrooms and comfortably accommodates 8 people. The two primary bedrooms have their own en-suite bathrooms, there is a queen bed in the third bedroom, and there is a sofa bed in the speakeasy.Indoor-outdoor living at its best! Oversized pool, hot t
Side by Side Lux Homes with Pools Spas Speakeasy
Highlights:* Expansive patio with new heated pool and in-ground spa, BBQ, outdoor dining area, turf, lounge area.* 3 bdrms, 2 baths.* Fast Wi-Fi & dedicated workspace* Fully-equipped modern kitchen* Less than 5-min drive to Downtown Palm Springs, less than 50-min drive to Joshua Tree National ParkLiving Area* Enjoy an open area with plenty of com
Sunset House Pool Jacuzzi and Pet Friendly
Step outside and soak up the sunshine in our private outdoor pool, surrounded by stunning views of the mountains. Relax under the shade of our lovely pergola or gather with friends and family around the barbecue pit for a delicious cookout.Inside, our home boasts comfortable and tastefully decorated living spaces, with plenty of room for everyone t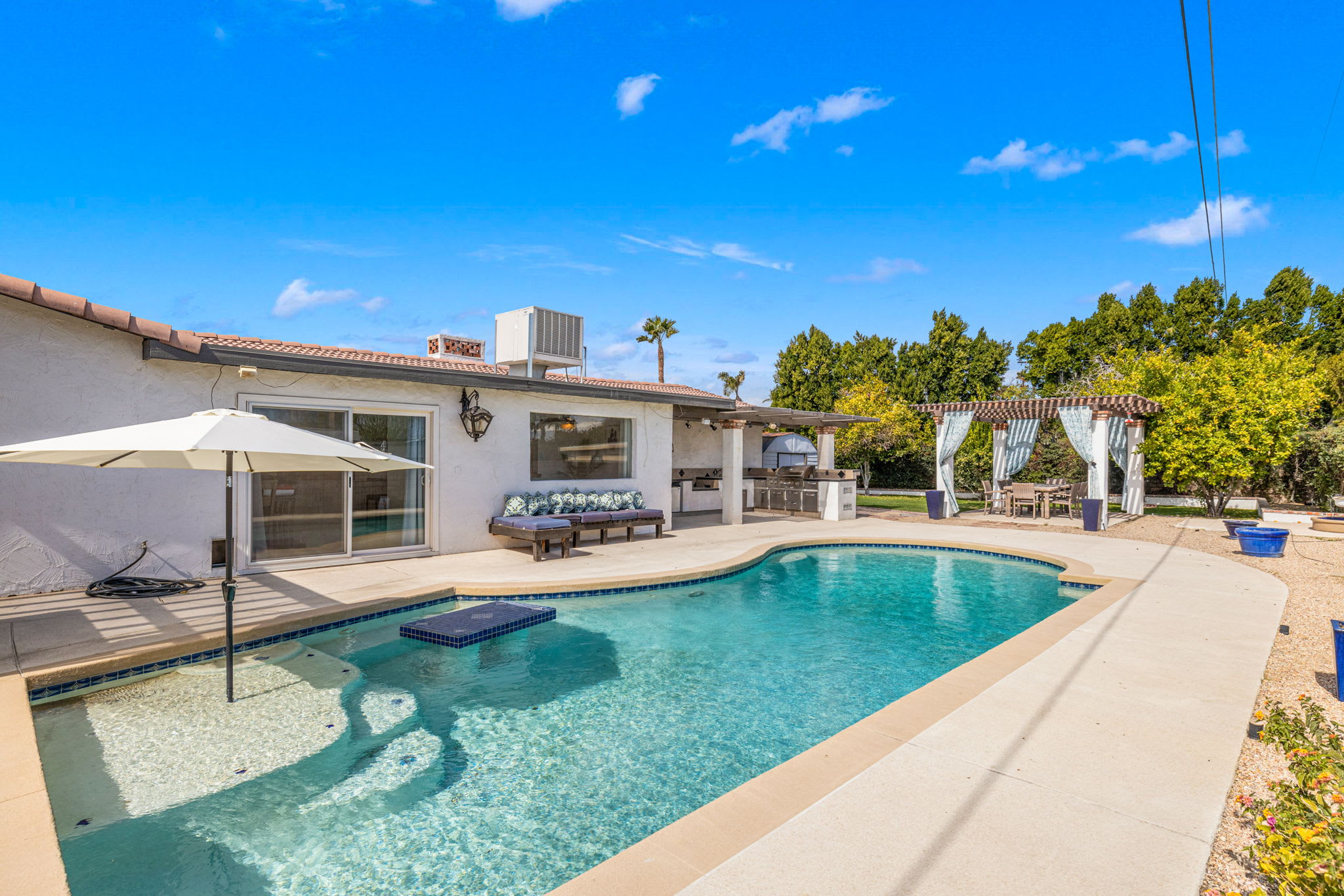 Sunnyside House Pool and Pet Friendly
---